Join Grand Avenue today by following these 3 simple steps:
I. Print, sign and fax the CONTRACTOR AGREEMENT to (714) 242-1726 or email to apreston@grandavenueca.com.
I. Print, sign and fax the CONTRACTOR AGREEMENT to (714) 242-1726 or email to apreston@grandavenueca.com.
II. Log into www.dre.ca.gov, click eLicensing; sign in and initiate a change of employment to Grand Avenue Realty and Lending Inc. BRE #01873127.
III. Please include a copy of your BRE license, drivers license and social security card. Note: You can always print a free copy of your BRE license when you log into your eLicensing account.
As soon as you complete the first two steps and we accept your BRE broker change, you may start closing deals immediately. Please contact us with any questions.
success tools we offer
Click on buttons to go to matching section
Pay a transaction fee of $495 with available options to pay as low as $150 transaction fee on specific transactions. We charge NO MEMBERSHIP FEES or junk fees at all. You will save money by joining the Grand Avenue Team! We also provide E&O INSURANCE COVERAGE! We provide $1,000,000 E&O coverage to all agents. You can get paid directly from escrow. You will get your commission the day escrow closes. No waiting to get paid and wondering when you will get your hard earned money! Call us for details.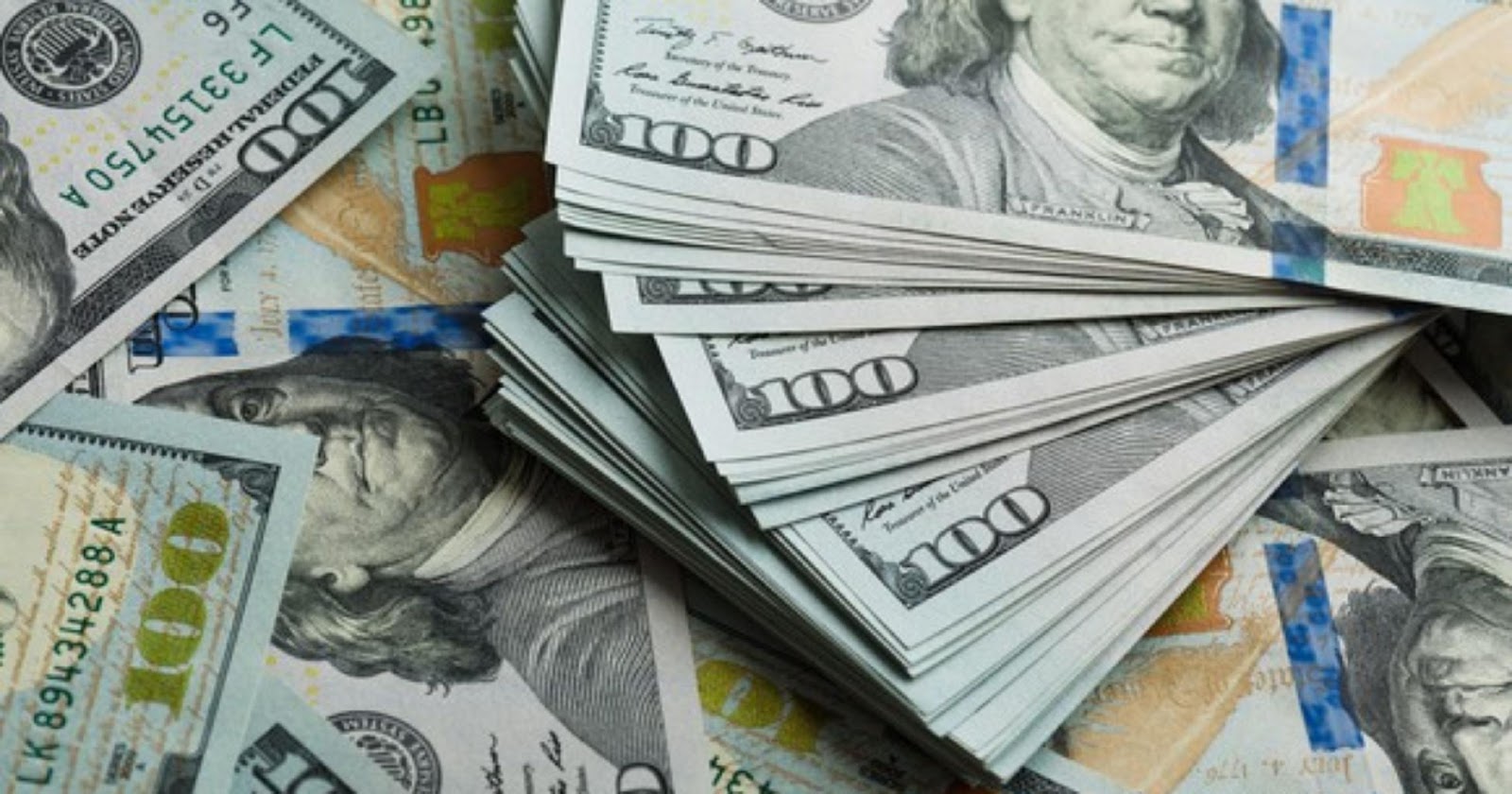 Our website allows you to attach content to your name, drive traffic to your listings and also create new buyers. Our agent websites include lead capture and state-of-the-art mapping. A great website also gives you credibility when potential clients search for you on the internet. Our sites features a lot of robust content in the form of location and neighborhood guides. The combination of organic keywords appeals to the search engines and directly enhances visibility. As a real estate agent, a website presents you as an authority in your area. That could mean an entire state, city, or neighborhood.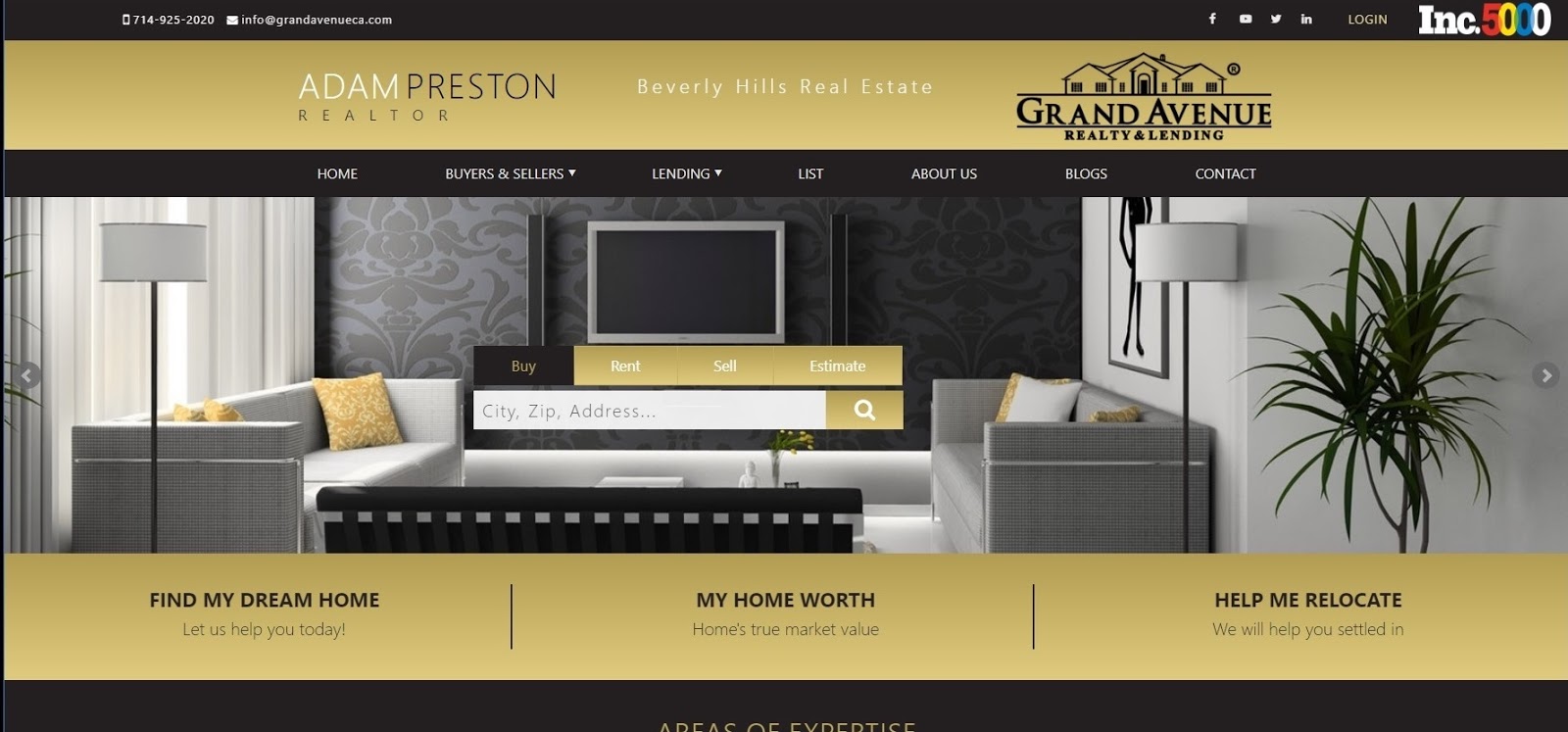 There are many ways a business card can improve your overall prospects. It looks professional… Although a slick resume is worth its weight in gold, a professional looking business card gives off a whole different impression. A great business card "Sets You Apart" from your competition. If you find it difficult to make a good first impression, a business card could help you leave a lasting one. It could also help you leave an impression that reflects the measured tone and aim of your business.

The best and most convenient way to promote your listing is to put up for sale signs on the property and other relevant locations to attract the target home buyers. Our signs are multiple colors and complement each other instead of using just white. Our signs are eye-catching with great graphics. Sign come with a variety of sign rider options. You can add the sign rider technology to allow buyers to see the home A recognizable and bold logo or a professional picture can attract more attention of potential buyers.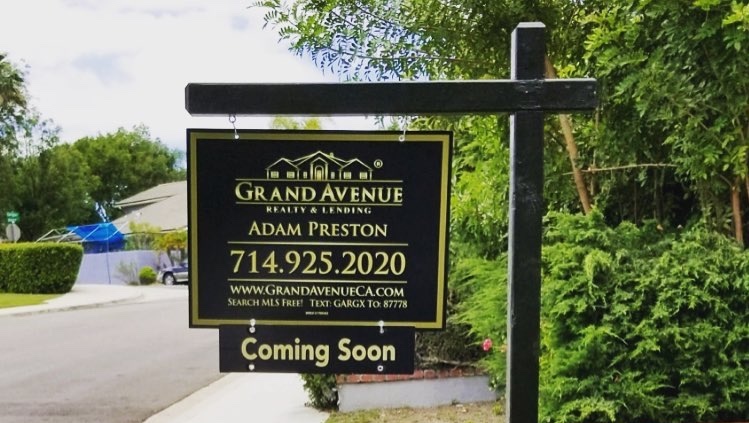 Either order custom printed flyers from our vendors or use our free templates. The templates are simple to customize and easy to edit. Just add your photos, property details, and contact information. There's no need to worry about page layout, font selection, or scaling of photos. Print your listing flyers using your own printer, take them to a professional printer, or send them as an embedded image within your emails. Put the listing flyer on your website to draw extra traffic. There's no need to worry about page layout, font selection, or scaling of photos. Print your listing flyers using your own printer, take them to a professional printer, or send them as an embedded image within your emails. Put the listing flyer on your website to draw extra traffic.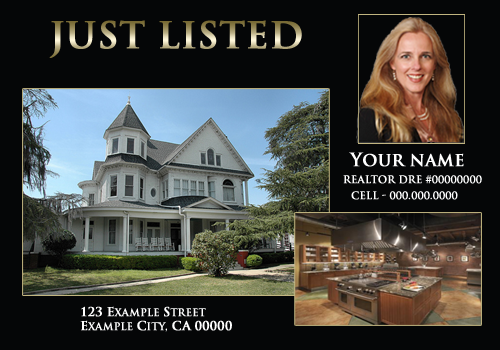 When it comes to buying, selling, or renovating a home, prospective homeowners are increasingly demanding the ability to have all pertinent data available, right on the phones. What if you could offer your clients the ability to look at a home and then use their phones to immediately pull up information such as: Price, Interior Photos, a Description of the home's features and How much the property value of recently sold properties. If you can provide all this info without the customer having to leave your app, that keeps them from going elsewhere and, heaven forbid, buying a house from a competitor.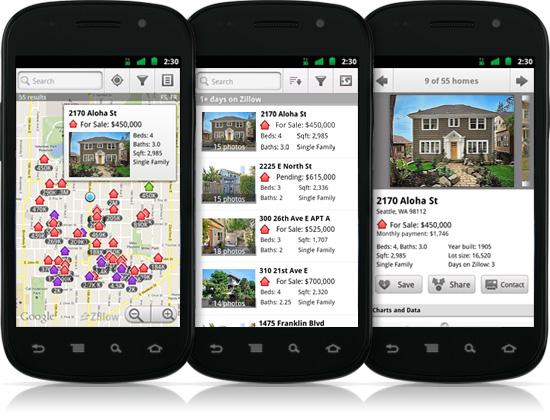 Agents are now forcing themselves to adapt to use new tools. Tech-savvy agents are demanding new real-estate specific technology tools. The most successful Agent are 2x times as likely to adopt CRM and Lead Management systems, when compared to their less-successful peers. We have developed an advanced system for you with all the features you will need, including drip marketing and our Agent support "Back End" system.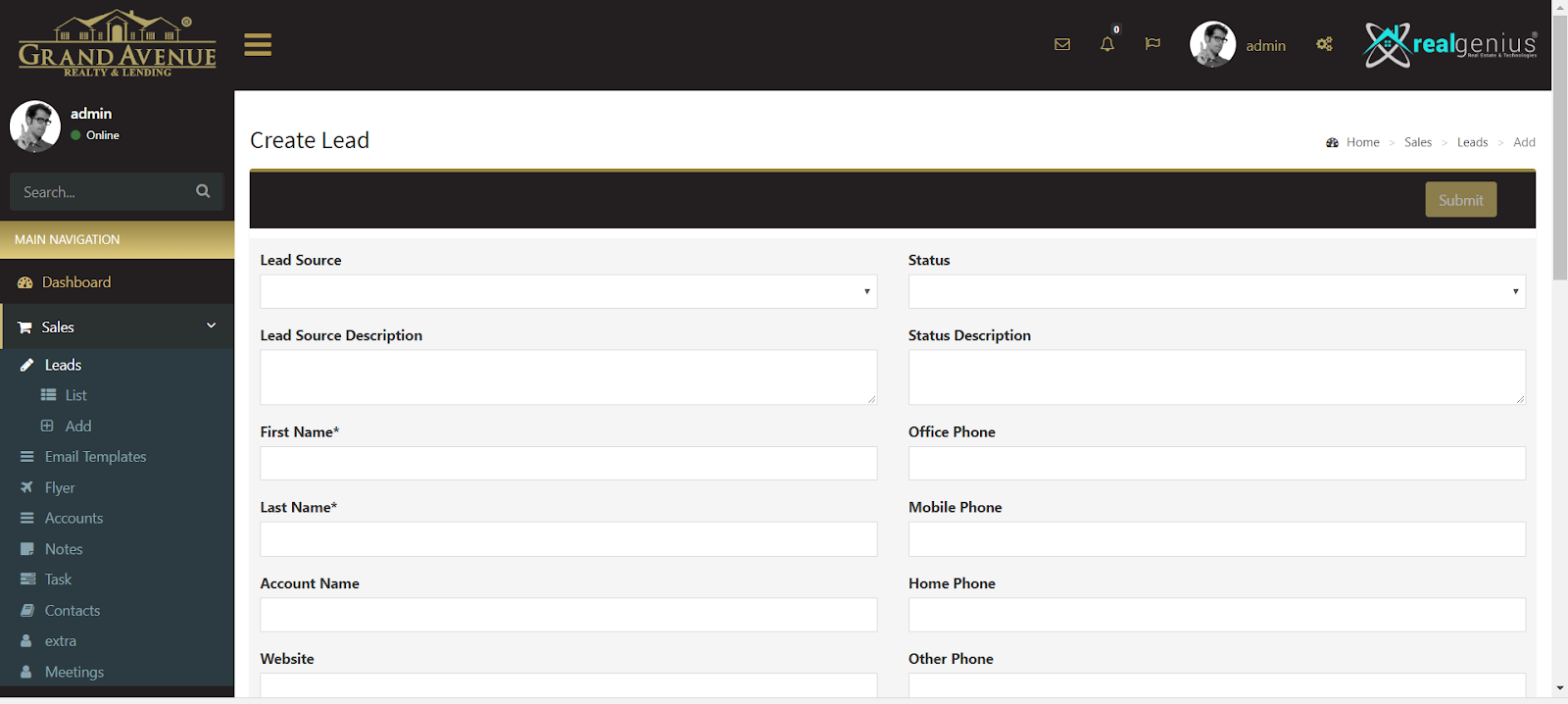 Skyslope - brokers and agents stay connected to their clients forever.
Transaction Coordinators can help salespeople meet deadlines and free up time for more business development. Our Full-time Transaction Coordinators our Agents by closely monitoring each stage of the deal, from the signed contract to the closing table. Our "TC's" perform everything from verifying that every document is signed and initialed in the right places to establishing escrow accounts for buyers and reminding agents of deadlines throughout the transaction. "We help the profitability of both agents and brokers. Anything that frees up people to do more sales is in the interest of any brokerage," she says. Having a third party manage all communications related to a deal has other benefits, too. The TCs record-keeping can be crucial should a disagreement emerge or a lawsuit ever be filed.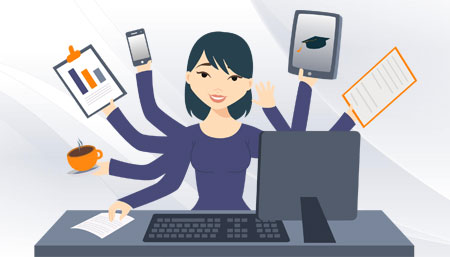 Preston Escrow is a non independent broker escrow which is a division of Grand Avenue Realty & Lending Inc. Whether you are visiting, signing in our office or using our services online you will be greeted warmly by our staff. We truly treat you like family, while being dedicated to creating exceptional settlement experiences through the passionate delivery of remarkable service.

The most critical thing about training agents is that it can't be theoretical; it has to be practical and hands-on. Here are a few elements that we include when training new recruits; Make sure they have a firm grasp and understanding on the value of being a REALTOR®, Teach the ins and outs of the most commonly used contracts, Coach new agents on how to acquire and retain clients on both the listing and selling side and to share negotiation techniques. Our mentor program allows us to weed out bad habits and mold the ideal agent from the start. We have built a scalable and self-sustaining practice that will encourage collaboration and productivity.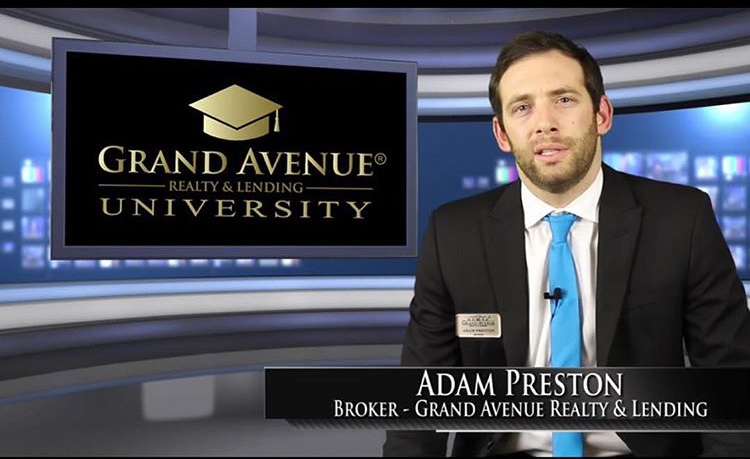 Promote your business in style with custom GRAND AVENUE clothing and accessories from our selected partners. Custom shirts are a great way to turn your outside look into being your own brand ambassador. Options include; business shirts, sweatshirts, polos, sweaters, jackets, hats and more. All the items include our custom company logo, text or you even add images. 100% satisfaction guaranteed.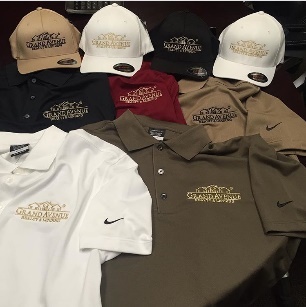 Top agents now that to capture the business and referrals of the folks in their market area, they must first CONNECT with those folks on a regular basis so that they can establish a sense of like, trust and top-of-mind awareness that will help their name be the one that jumps out when someone in their market area has a real estate question or need.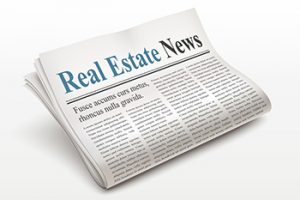 We are approved with numerous lenders for our Loan Officers to get the best loans available.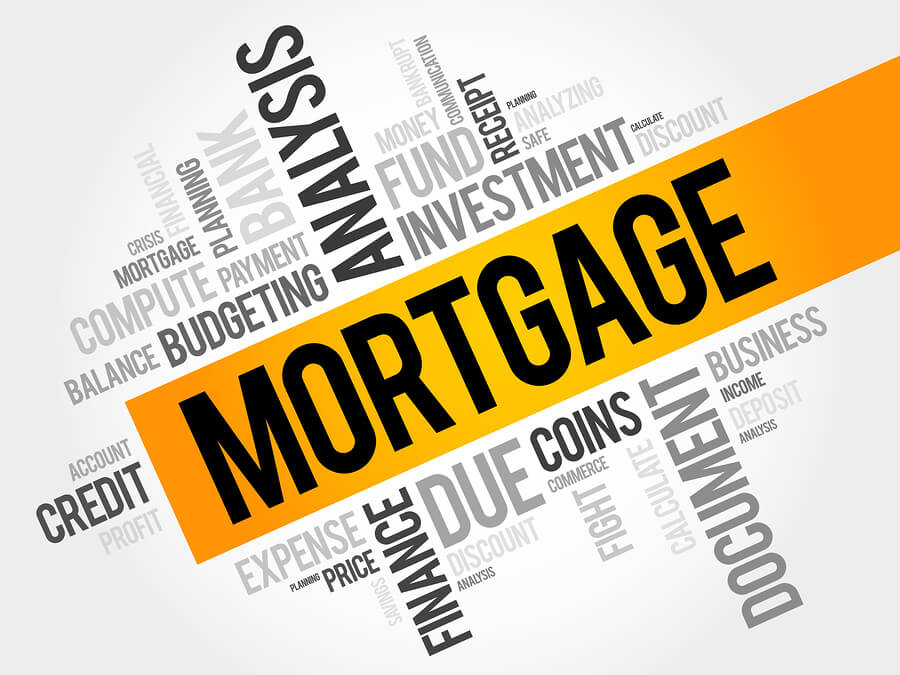 You can get started with us very quickly. We offer a step-by-step guide and instructional materials to introduce our new Agents to the many facets of working with Grand Avenue Realty & Lending. You will need to sign some forms, log onto the real estate licensing to change employers, provide us with some documents and then our broker will confirm everything. We will also provide you with direct access to quick and easy online lesson plans. We're here to help.